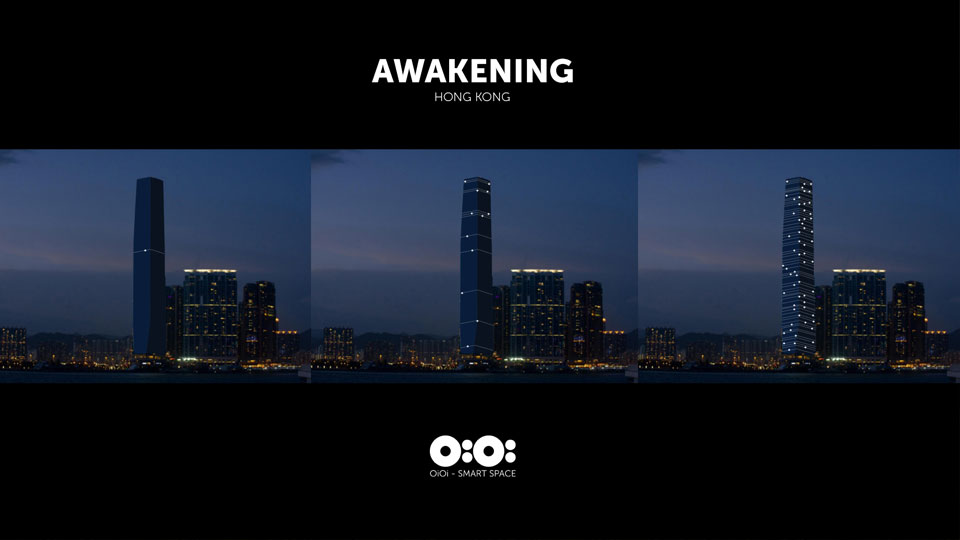 OiOi's "Awakening" entry was displayed on the facades of Hong Kong's tallest skyscraper in May of 2016 as a part of the ISEA 2016 Hong Kong Open Sky Project for the International Commerce Centre (ICC). The building towering 484 metres (1,200 feet) features a 77,000 square metres (19 acres) LED screen, making it one of the largest displays in the world.
OiOi's visualisation is based on open data depicting exoplanets found in the habitable zones of known solar systems. The animation starts off by showing a few dots revolving around the building increasing steadily in numbers to reflect the amount of planets found to date. The video is accompanied by a music piece, available to viewers through their smart phones.
"
– Sami Kämppi – OiOi
The animation will get further screenings between July and December.
---