HOK-Elanto have their own brand of ready-to-eat foods, Makula. Makula products include fresh salads, sandwiches, pasta, etc. The brand was fairly unknown between its target group despite the great products that were sold in all HOK-Elanto grocery stores. We got the challenge to design a relaunch campaign to make the Makula brand and its products more known and increase their sales.
Naturally, we did not want to propose anything ordinary, like typical print campaigns. We wanted the campaign to really involve the target group, young and qualiaty-aware citicens, and make them active. So, we came up with the idea of a "treasure hunt".
The idea was to have the players go around HOK-Elanto's area (Espoo, Helsinki, Hyvinkää, Järvenpää, Kerava, Mäntsälä, Nurmijärvi, Tuusula, Vantaa) and search for the Makulapala stop. The stop was every day in a different location, inside HOK-Elanto stores, right at the Makula shelfs next to the products. Also, a hint was published every day to give a clue about the city and area of that day's location.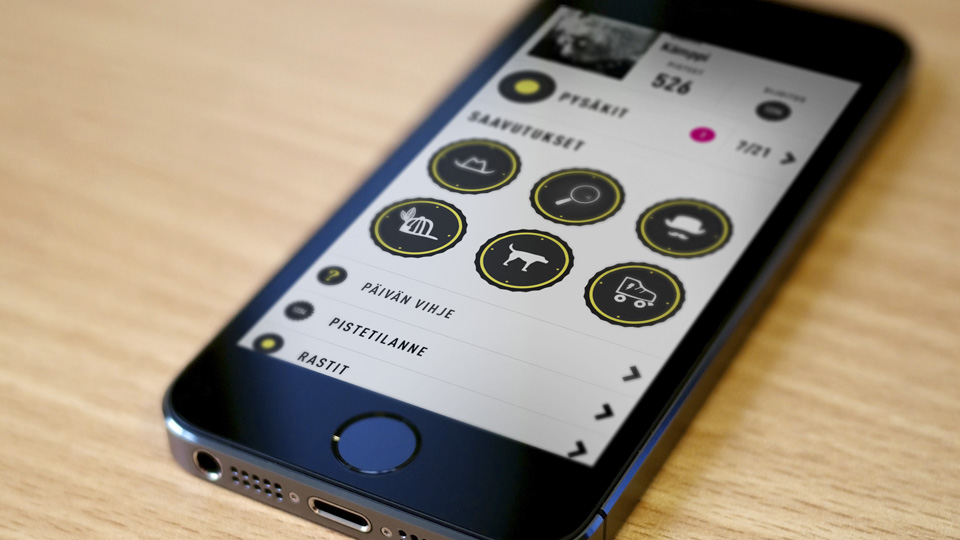 During the three weeks of game the players searched for the Makulapala stops and earned points and different achievements for finding them. The hints were easy at the beginning but got harder during the game. When searching the right place the players could use the game map – all the HOK-Elanto stores were marked on the map.
We also made a bonus stop that was active only few days during the game. It was a GameChanger application on the Sokos media corner where players made a connection with the screen and raffled a combination of ingredients that made up a Makula product.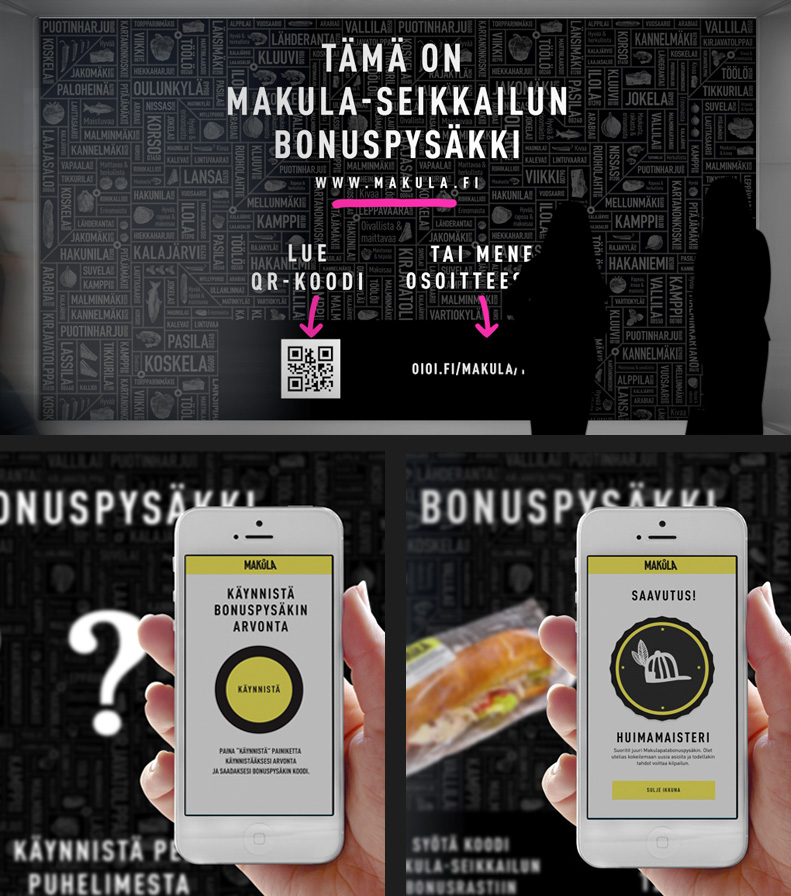 Makula bonus stop
After the game, huge prizes were handed for the winners who earned most points.
The Makula game was implemented by Observis and was playable on mobile and desktop devices as well as laptops. It was a fully responsive HTML application.
The game was in the center of the relaunch campaign. Different medias were used to support it and get players to join. Main theme for the material were mysterious images with huge QR code and no mention about Makula or HOK-Elanto. This was an excellent way of engaging the adventurous and curious target group.
Makula product sales went up after the campaign, and lots of great feedback were received from the players. So we can say we nailed it!
"
— Tuija Myllymäki, Project Manager HOK-Elanto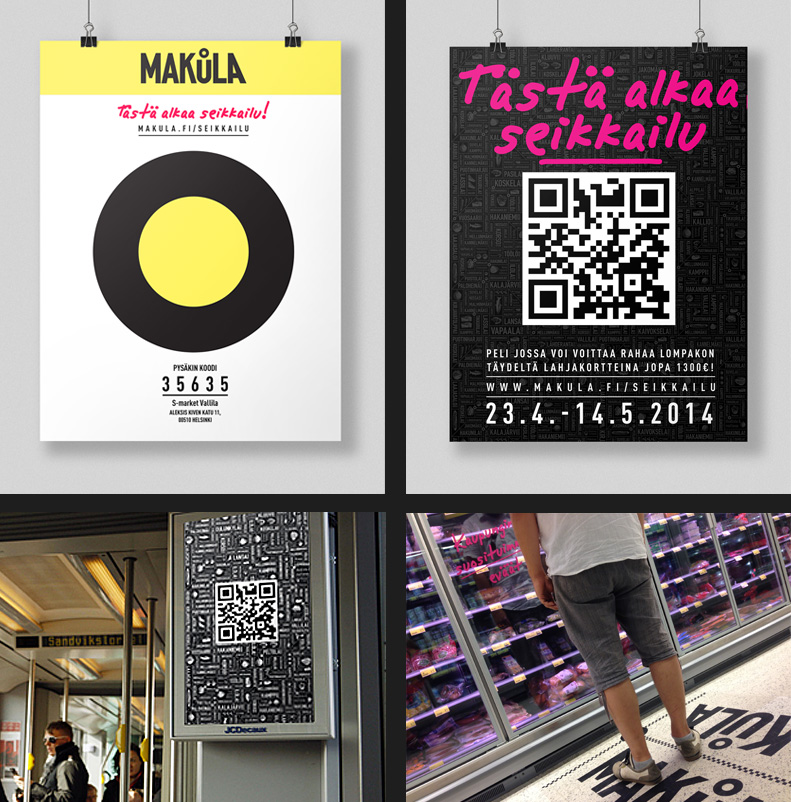 Marketing campaign material