Collective moving and playing! A playground solution that gets kids and their parents moving in a very entertaining environment.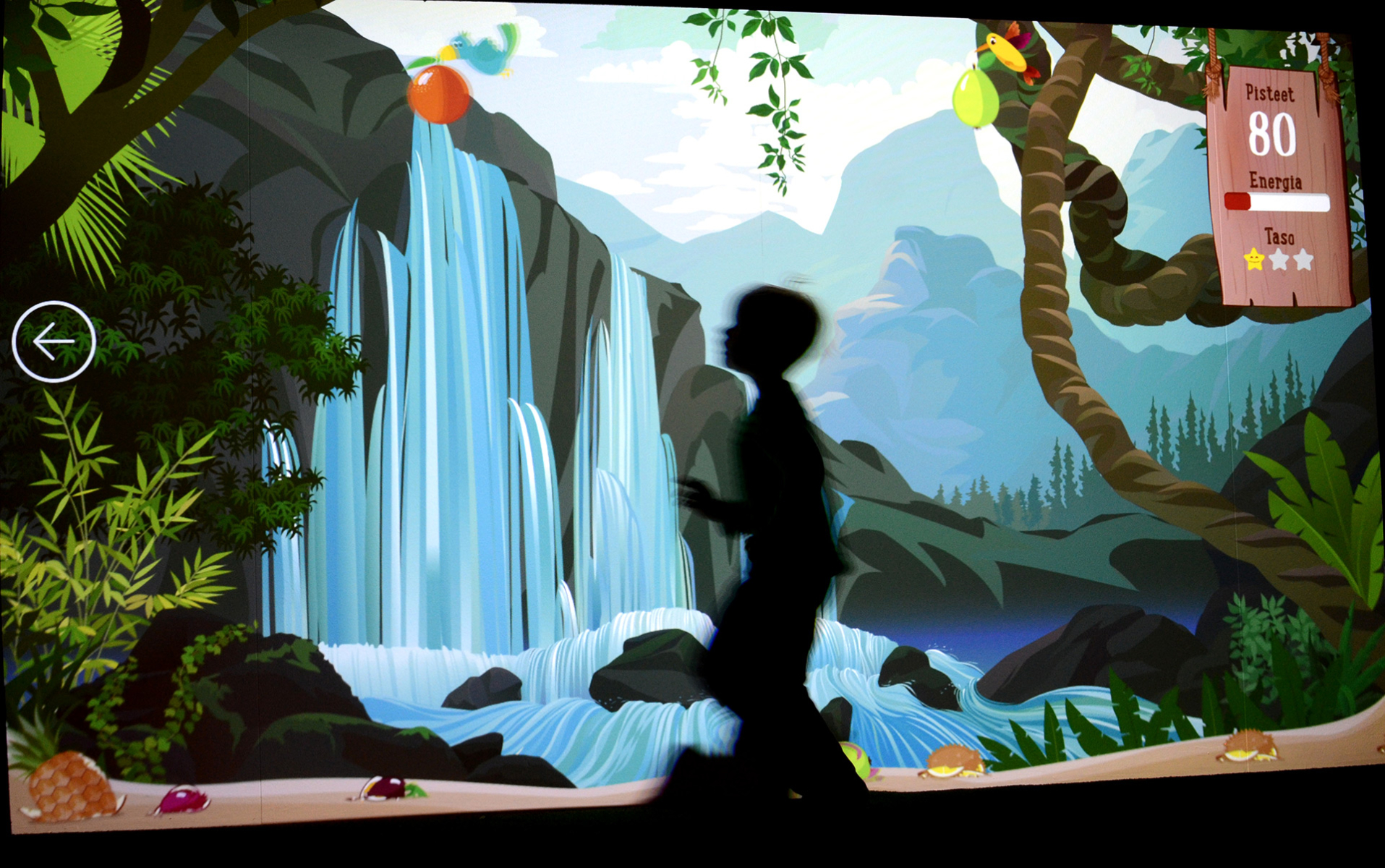 Playing is exercising
With an intuitive user interface the kids choose a game and start to play instantly. The games are designed for multiple players. And the best part is, there can be as many players as there can be fitted in the area. Kids love it and their parents can't keep their hands away from the game either.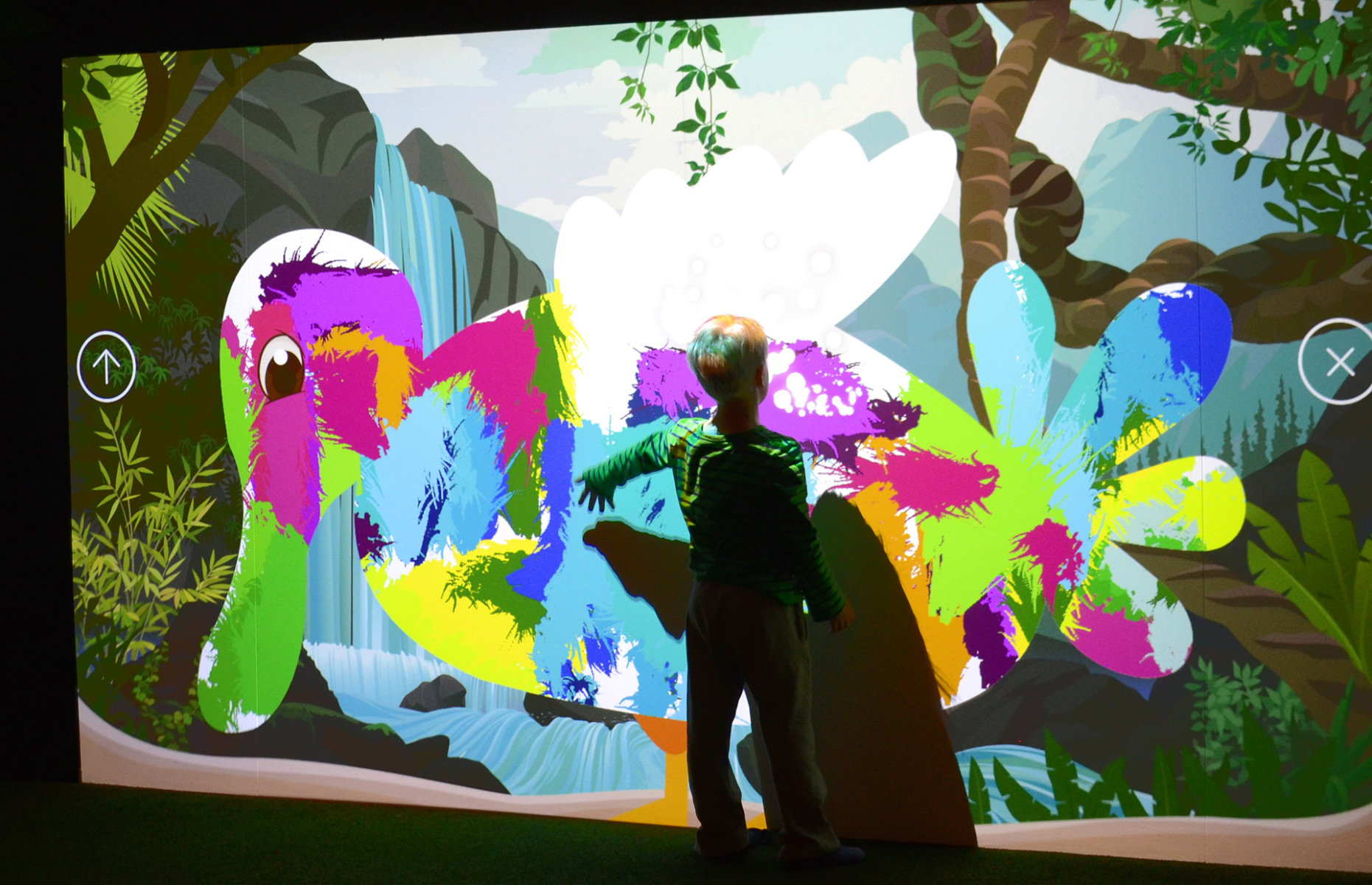 Smart Space for playing
The game can be played by a single or multiple players. At least two game modes are included.
The game is projected on the wall with a standard projector. It can be installed on an existing wall or a specific game area can be built. Optimal space requirements are 3.5 meters wide wall with minimum of 2.8 meters of free height.
Bring your brand into the game. Visuals can be created according to your needs.
New games!
Ask more about our new pedagogic game set.